Australia Last Will
Take Care of Your Family & Ensure Your Assets Are Protected With Our Special Money-Saving Package!
Now in one convenient, inexpensive package you can get all the documents and information you need to ensure that your wishes will be carried out after your passing. This is the best way to ensure your family will be taken care of when you are gone.
(Note, any small difference in price, either higher or lower, is due to a change in exchange rates.)
Regular price
$100.00 USD
Regular price
Sale price
$100.00 USD
Unit price
per
Sale
Sold out
You decide what happens with your property
Complete your Will at your pace
Prevent family conflicts & keep estate taxes at a minimum
View full details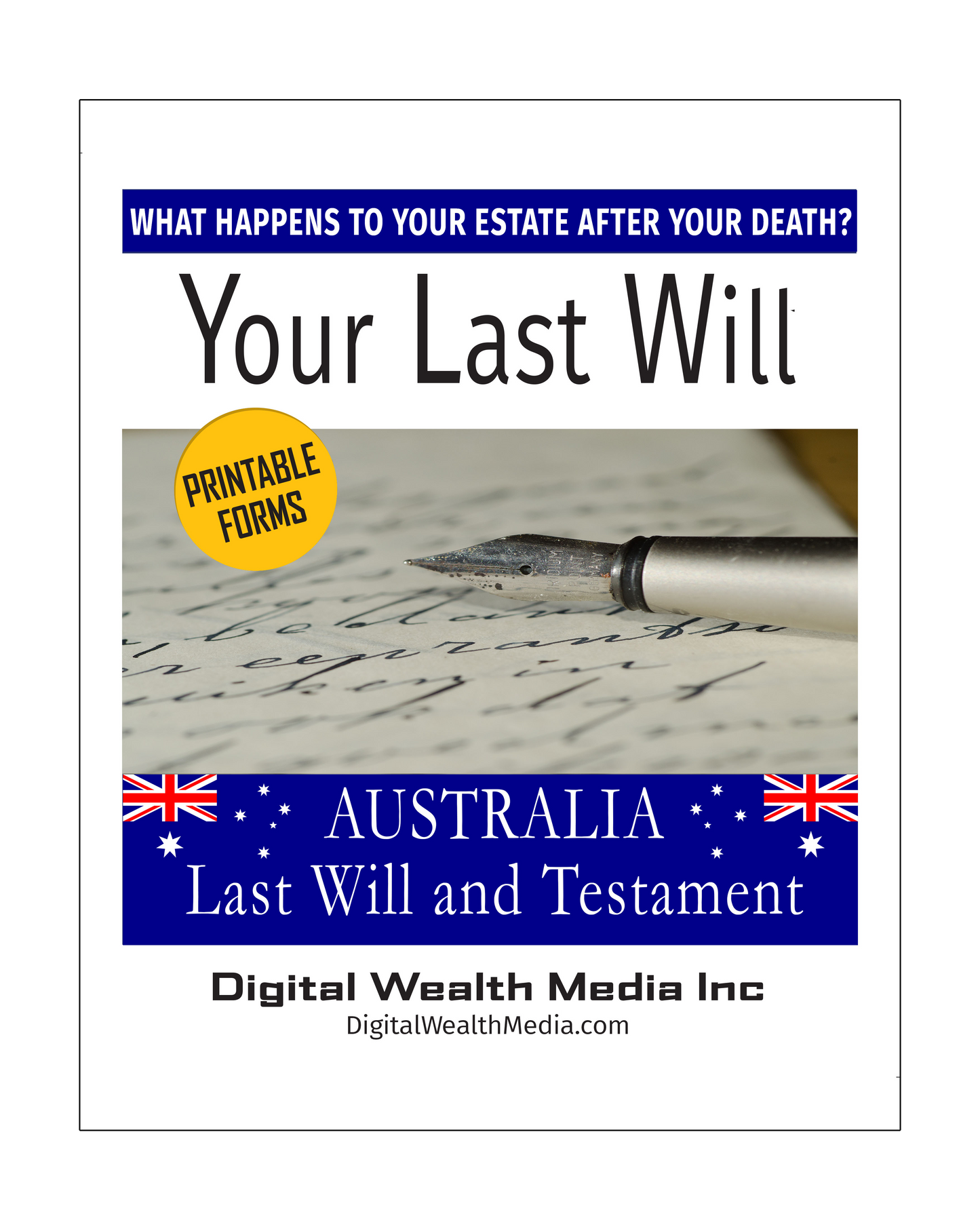 Take All the Hassle, Expense & Uncertainty Out of Creating an Ironclad Will!
With the Australia Last Will you get everything you need to plan for the future. You'll avoid expensive lawyer fees and having to take time out of your busy schedule to travel to an office ... all without sacrificing quality and security.
Additionally, you can reuse, edit, save, and print out your Australian Last Will as needed – that means you never have to have an outdated Will. Instead of traveling to a lawyer, you can make the update yourself.
Planning for the future is incredibly important, especially when you have loved ones to look after. By getting this money-saving package you'll be able to ensure all of the following:

● Fair distribution of your assets
● Avoidance of Government interference and directions
● Prevention of family fights
● And you can even send a final message to your family
Place Your Order Now to Protect Your Family & Keep the Government Out of Your Affairs!
Completing a Will is one of the best things you can do for those you love!

You'll gain peace of mind that your loved ones are taken care of and won't have to go through stressful court proceedings or fight with other loved ones over your property!
That's why we believe this low fee could become some of the best money you ever spend.